Discover the Path to Personal Peace of Mind and True Transformation

Are you tired of your habits dictating your life?
Have you been silently battling stress, overwhelming emotions, depressive states, or anxiety, resorting to alcohol or food as a makeshift solace?
Does it feel like life is spiraling out of control?


We understand. You're not alone, and you don't have to face this struggle on your own.

Introducing the Live Free System:
Your Gateway to a Transformed Life

For over a decade, the Live Free System has been a beacon of hope and change for countless individuals just like you.
Our outcomes surpass your wildest desires because we offer more than just a way out – we provide a path to unshakable emotional stability, self-acceptance, and a profoundly new perspective on the world around you.

Your Pain Ends Here
Don't let your habits continue to control you. If you haven't reached out to Tricia for a conversation, you're choosing to live in pain intentionally.

Did You Know?
Habits, addictions, and negative attachments CAN be overcome.
How do we know? Because we've done it ourselves!
No matter how long you've been trapped by these destructive patterns or used them as a crutch for life's challenges, there's hope.
You can break free without the weight of guilt, selfishness, punishment, or restriction.
And here's the incredible part:
You can still hold onto the things you love. You don't have to lose what matters to you; you just need to change your relationship with them.

Transformation Requires Action

Recovery doesn't happen in a vacuum. Change won't arrive without your commitment to action. There must be movement.
You must evolve.
As a business owner who values family and intellectual growth, I understand the challenge of maintaining a balanced, rewarding, and complete life.

The Live Free System Unlocks Your Full Potential
Our unique life-skill building programs empower you to regulate your emotions, develop distress tolerance, improve communication, and reduce relationship conflicts.
This isn't just an expense; it's an investment in yourself, and trust us, it's worth it!

Here's What You'll Receive:
Full Access to the Live Free 12 Week Course
Weekly email reminders and links to your modules
Access to our TLC Corner with weekly milestones and office hours reminders
One Weekly Power Hour Session

Access to our

LIVE Life Skill Group (virtual)
But That's Not All - You'll Also Get a Bonus:
Strengthening Your Resilience Life Unfolding

Don't wait any longer to reclaim your life, peace of mind, and happiness.


Your transformation is just a click away.
Click the button below to begin your journey to personal peace of mind and a life truly lived, not just survived.
Your secret is safe with us, and your future is waiting to be transformed.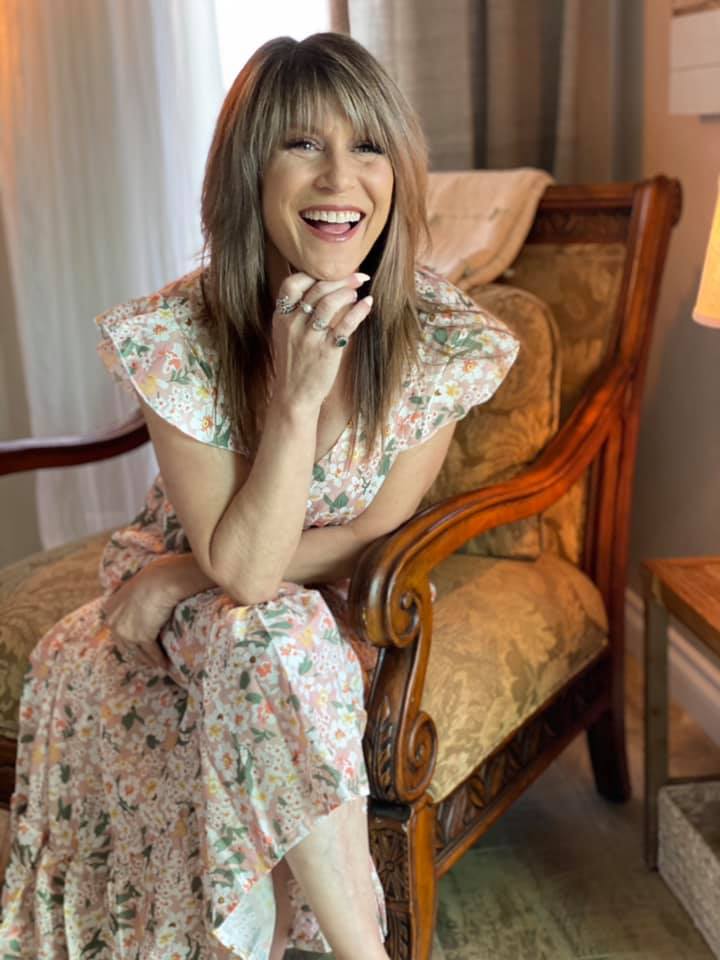 Hey there! I'm Tricia Parido, 
Owner, and Creator of Turning Leaves Recovery Life and Wellness Coaching. I'm a Master Addictions Specialist, an Industry Thought Leader, Recovery Lifestyle Enthusiast, Transformational Speaker, Effective Life-Skill Breather, and a Fierce Optimist who loves to help change lives!
As a Master Addictions Specialist who has walked every corner of Recovery personally and professionally, I have combined my journey with trauma, addictions, eating disorders, negative attachments, and habits that spanned over 30 years of my life with my 25+ year recovery journey and in-depth degree studies to create an intimate interactive experience designed to be focused on life going forward, transforming emotional intelligence, expanding consciousness, and generating a healthy lifestyle for any recovery journey without creating overwhelm.
My passion is to make life better for the people seeking life recovery, equipping them with the right life skills and helping them set the right aspirations, so they can live life and live it freely in one amazing personal journey!
People often believe that online programs are weighted primarily in the "lessons" and in a sense, they are as this is how we have a "touchpoint" every day - an intention to focus on - a tactic to engage. It is however the personal connection that I make with each client and the active role in direct communication that makes it so life-changing! 

Bundle Contents
These are all included! You will not be charged any additional fees to gain access to them!
Check your inbox to confirm your subscription
FREQUENTLY ASKED QUESTIONS
CAN I GET A REFUND IF I'M UNHAPPY WITH MY PURCHASE?
PLEASE SEE OUR TERMS OF USE AND PRIVACY POLICY IN THE BOTTOM RIGHT-HAND CORNER OF THIS WEBPAGE
HOW DO I SCHEDULE MY APPOINTMENT?
UPON PURCHASING COACHING, YOU'LL RECEIVE FURTHER INSTRUCTIONS ON HOW TO BOOK A TIME FOR YOUR APPOINTMENT.
CAN I PURCHASE COACHING MORE THAN ONCE?
ABSOLUTELY! IF YOU FIND YOURSELF IN NEED OF COACHING MORE THAN ONCE, SIMPLY PURCHASE THE COACHING AGAIN.