Did you know Habits, Addictions, and Negative Attachments can be overcome?
I do! Because I did it!

AND it doesn't matter how long you have been holding on to them or using them to cope with your emotions or life stressors.
You CAN drop them all without feeling guilty, selfish, punished, or restricted.
And what's even better.
You can keep those things you love, you just need to change your relationship with them.

Recovery does not happen in a vacuum. Change won't arrive without action.
THERE MUST BE MOVEMENT.
It doesn't matter how long you have held on to them or used them to cope with your emotions or life stressors.
Without feeling guilty, selfish, punished, or restricted, you CAN drop them all.
Are you experiencing any of these issues?
I'm looking at speaking to YOU directly!
Transitioning back to life after treatment

Experiencing a chemical addiction not suited for inpatient treatment

Living with people-pleasing codependency and attachment issues

Battling with food addiction

Fighting with impulse control like shopping or anything else that is lacking discipline

Struggling with behavioral issues – like a need to be right or bothered by things you cannot control

Lacking life skills – the all in or all out cycle

Or are simply feeling stuck
Here are a few of the top outcomes TLR clients are sharing:
"Self Acceptance"
"Personal Acknowledgement"
"Celebrating My Wins"
"Living in the moment"
"Slowing Down and Staying Present"
"I feel seen, heard, accepted, confident, and valued"
"I know I am valid"
"I have Clarity"
"I am Resilient"
"I make intuitive decisions"
"I am grateful for my Recovery Journey"
My laser coaching WILL get you unstuck so you can effectively manage your life structure and begin living your days being the best you.
Join me! (805) 710-2513 | [email protected]
www.turningleavesrecovery.com
Make This The Year You Learn to Live Free from the Habits, Negative Attachments, and Addictions Holding You Hostage!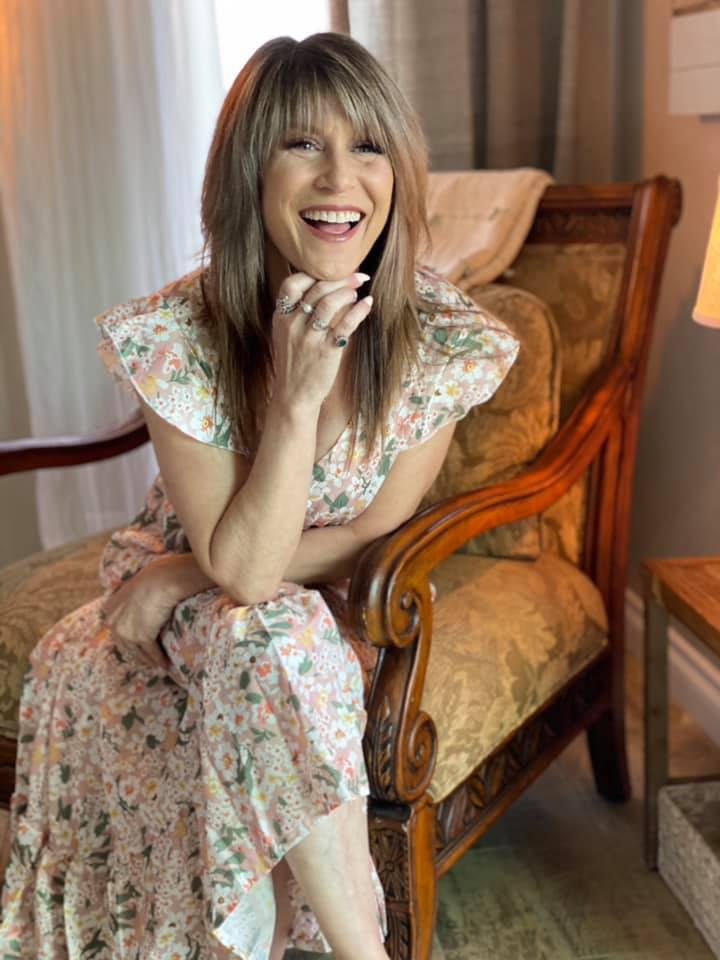 Hi, I'm Tricia Parido!
Nationally Certified Life Coach and Master Addictions specialist Tricia Parido is on the front lines of making life better for those who so desire. She currently serves as Founder/Director of Turning Leaves® Recovery, Life, and Wellness Coaching, a nationally certified coaching practice whose mission is to provide personalized, high-quality care that will guide individuals toward an empowered and improved quality of life and wellness. As such, Parido plays an integral role in the life of her clients as a Life Coach, Master Addictions Coach, Addiction Treatment Counselor, Intervention Professional and Professional Case Manager. Her practice is built upon her personal attributes of passion, compassion, advocacy, objectivity and honesty. Specializing in life transitions and post treatment, Parido is ever-committed to assuring that those whom she is entrusted with are motivated and empowered to conquer their life challenges and addictions. She is especially attuned to those who have encountered struggles with behavioral and process addictions.
What can I say?!
The Special is just that special!


Freedom does look good on you, but it feels even better!
As a business owner, a woman who holds familial needs in high regard and has deep intellectual needs, I certainly understand how difficult it can be to maintain a lifestyle that truly feels balanced, rewarding, and complete.
TLR's unique life-skill building programs teach you how to regulate your emotions, develop distress tolerance, improve communication, and decrease relationship conflict.
This course bundle is an investment in yourself!
But, trust me, it's worth the investment!
Here's why:
YOU'LL RECEIVE:
Full Access to the Live Free Course

Access to our

TLCoaching Corner with weekly milestone and office hours reminders
Four 30-Minute One-On-One accountability and complacency check-ins with me every month
But before you click to sign up, there are some more amazing tools and resources I want to give to you!
Gain LIVE Life Skill Group Access!
Here you'll get a chance to hear how others are growing and working on their own skillsets.
Gain clarity and greater insight on how you can properly function in your own skillsets!
You get to save 20% if you choose to invest $160 one full month or you can invest $50 per session. (opportunity at check out, but can be added at any time)


Bundle Contents
The cost of the bundle is all-inclusive you will not be charged separately for these items.
Frequently Asked Questions
Can I get a refund if I'm unhappy with my purchase?
If you are unsatisfied with your coaching, reach out to us to see if your purchase is eligible for a refund. As a general rule refunds are not provided for prepaid and or monthly services however you can request to cancel any ongoing payments before the next billing cycle. Larger packages are only eligible when IF less than one month of services have been rendered and an active effort to participate in the practice for the first 29 days can be demonstrated (meaning lessons and sessions to date have been completed and can be documented) OR your request falls inside the consumer legal guidelines (a consumer can cancel a personal development services contract without any reason within 7 days). If approved refunds are prorated for the time left going forward post the first 30 days at the monthly rate for the package.
As stated in Teachable's Terms of Use, Coaching IS NOT covered by Teachable's 30-day student refund policy.
How do I schedule my appointment?
Upon purchasing coaching, you'll receive further instructions on how to book a time for your appointment.
Can I purchase coaching more than once?
Absolutely! If you find yourself in need of coaching more than once, simply purchase the coaching again.